1 Day Shanghai Historical Tour Experience
Tour Code:
Route Summary
We give you the must-see Shanghai highlights, Chinas most prosperous metropolis. Shanghaioffers many spectacular views and different perspectives, ancient and modern, Eastern and Western, and high-speed and slow-paced.
Shanghai Museum; Yu garden, Town God's Temple
Price:

1 Person:$295 2-5 Persons:$95 6-9 Persons:$60

Destination:

Duration:

1 Days

Tour Type:
Day 1
Morning meet the guide at hotel, have a one day tour to the Shanghai Museum ; Yu Garden; Town God''s Temple
The Shanghai Museum(Bo Wu Guan) Situated on the Peoples Square in the Huangpu District, the Shanghai Museum is a museum of ancient Chinese art, houses more than 12,000 rare cultural pieces and several items of national importance, including one of three extant specimens of a "transparent" bronze mirror from the Han Dynasty. It has 11 state-of-the-art galleries and 3 special exhibition halls, all encircling a spacious cylindrical atrium. The Museum also exhibits its material in museums both within Chinaand abroad. The museum also has a library collection of more than 200,000 books on Chinese art and history.


Yu Garden(Yu Yuan)
Yu Garden is an important traditional tourist resort in Shanghai, which enjoys the reputation of "the crown of beauty in southeast China". Most exquisitely decked out, the garden offers charming and pleasant views. With noble flora and exotic rocks setting off each other, it serves as a perfect model of "famous garden of Jiangnan". Inside the garden there is the site of the famous uprising of Shanghai's Small Sword Society in Qing Dynasty. The famous scenic spots of the garden include the Wall of Cloud Piercing Dragon, Spring Transforming Hall, Yu Linglong (Jade Exquisite), Moon Appreciating Pavilion, Ancient Performance Stage and Grand Rockery.
Town God''s Temple(Cheng Huang Miao)
Shanghai Town God''s Temple is located in Shanghai City, the most prosperous of the most prestigious Yu Garden scenic area, is an important Taoist temple in Shanghai, was built in the Ming Dynasty Yongle (1403-1424), now has nearly six hundred years of history. The rain Cang sang, the change of dynasties, Shanghai Town God''s Templealso experienced the rise and fall. During the Ming Dynasty, Zhangshouyue, the head of Shanghai County, dedicated a temple to the local city god. Since then, the City God''s Templehas been destroyed several times and the current temple was built in 1926. During the the war of resistance against Japanese invasion during World War II, local merchants built a new City God''s Temple in the Foreign Concession (between Lianyun Road and West Jinling Road). That area is now a highrise residence building. The "former" temple is known as the Old City God''s Temple. The Old City God''s Templeand the enclose Yuyuan are not only famous tourist sites but also popular shopping attractions. There are boutiques, shops selling local specialties, as well as large jewelry stores, department stores and fabulous local snack restaurants to be found here.
Meals:
Accommodation:
Price Inclusions and Exclusions
Price Inclusions:
1.Meals specified in the itinerary
2.Private air-conditioned transportation
3.Excellent English-speaking local guides
4.Initial entrance fees to the above scenic spots
5.Tour Insurance
Price Exclusions:
1.International airfare or train tickets to enter or leave China
2.China entry visa fees
3.Excess baggage charges
4.Personal expenses
5.Single room supplement
6.Meals not specified in the itinerary
7.Tips for guides and drivers
Contact Me
Please fill in the form below.We will reply you within 1 working day!Your privacy is highly valued with Chinawanderer!You are always welcome to visit our office.view maps or view some office photos.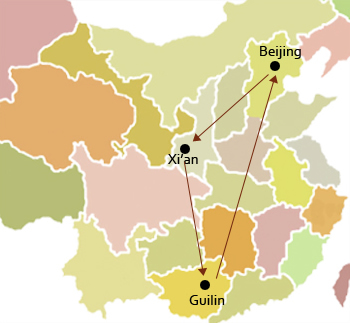 Mobile Concierge
We hold your hands on your whole trip.
CW offer Mobile Concierge service package, in order to help you enjoy your trip with no barrier on language,geography...You can query us any question and ask for any advice,all the way through the journey from registration to the end.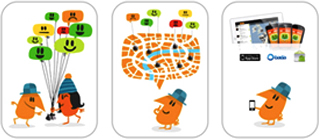 Travel Information and Tips