1 Day Shanghai fusion of foreign and Chinese cultures
Tour Code:
Route Summary
You may find the modern place in Pudong new district and World Financial Center. You also can see the traditional area at Yu Garden and shopping at Chenghuangmiao.
Price:

1 Person:$315 2-5 Persons:$115 6-9 Persons:$75

Destination:

Shanghai

Duration:

1 Days

Tour Type:

Private Tour
Day 1
Morning meet the guide at hotel, have a one day tour to Pudong new district, World Financial Center; Yu Garden,shopping at Chenghuangmiao.
Pudong new district
District Tourism and exhibition industry of Shanghai New International Expo Center, highly concentrated in the Lujiazui area, with the Oriental Pearl Tower, Shanghai science and Technology Museum, Shanghai New International Expo Center, Shanghai International Conference Center, Pudong exhibition hall and other well-known tourism exhibition venue. In 2009, a large meeting was held 1340 times, the exhibition (Bo Lan) will be the 112. Exhibition area of 3 million 730 thousand and 700 square meters. The comprehensive index of exhibition industry ranks first in Asia

World Financial Center (Huan Qiu Jin Rong Zhong Xin)
Shanghai world financial center is a skyscraper located in Shanghai, Lujiazui China, is a building to the main office, commercial, hotel, tourism, conference facilities in one integrated building, the tallest in China now, the world''s third tallest building, floor 492 meters high. Shanghai global financial center, a total of 100 layers, of which the 94-100 layer for sightseeing. The 97 layers of trapezoidal and inverted trapezoidal top sightseeing bridge, 100 layers are set up about 55 meters long VIP tourist days Pavilion, Walking in the 474 meter high sightseeing sky Pavilion, like a walk in the clouds. Overlooking Shanghai, on both sides of Pujiang beauty in fundus, can head up to feel the Oriental Pearl spire, the Jinmao Tower at the foot of the roof. The 97 floor of the glass curtain can be opened, once the weather conditions allow visitors to look up directly to see the blue sky and white clouds, to achieve the unity of heaven and man.
Shopping at Chenghuangmiao
Town God''s Temple is one of Shanghai''s most popular attractions in the most traditional, whenever you want to come to Shanghai to play, the first thought is Town God''s Temple! In fact, most of the population in Town God''s Temple is the Town God''s Temple tourist area, including the old temple, Yu Garden shopping and delicacy commodity a large area, other areas including zigzag bridge, pavilion and other places, are free of import. The annual Town God''s Temple tourism tourists there here are Shanghai snacks and a small commodity market to Amoy various characteristics of small objects, at the same time, there are large shopping malls and old brand of gold jewelry shop here, or buy some Shanghai native gifts company is a good choice. I went to Shanghai for the tourists, Town God''s Temple is the first window in Shanghai know, let you fully appreciate Shanghai''s history, architecture, culture, customs, traditions, and taste authentic Shanghai snacks.
Meals:
Accommodation:
Price Inclusions and Exclusions
Price Inclusions:
1.Private air-conditioned transportation
2.Excellent English-speaking local guides
3.Initial entrance fees to the above scenic spots
4.Tour Insurance
Price Exclusions:
1.International airfare or train tickets to enter or leave China
2.China entry visa fees
3.Excess baggage charges
4.Personal expenses
5.Single room supplement
6.Meals not specified in the itinerary
7.Tips for guides and drivers
Contact Me
Please fill in the form below.We will reply you within 1 working day!Your privacy is highly valued with Chinawanderer!You are always welcome to visit our office.view maps or view some office photos.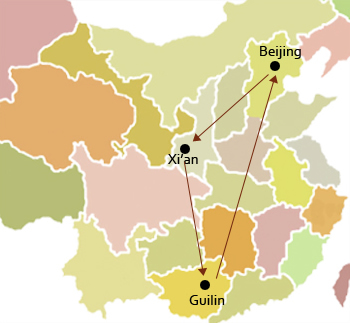 Mobile Concierge
We hold your hands on your whole trip.
CW offer Mobile Concierge service package, in order to help you enjoy your trip with no barrier on language,geography...You can query us any question and ask for any advice,all the way through the journey from registration to the end.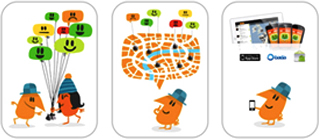 Travel Information and Tips