Ancient Chinese Wisdom & Health Retreat
Tour Code:
Route Summary
As we all know, taking care of our bodies is essential; and caring for our mental well-being is even more important in a modern world of trials, temptations and stress. However, many of us ignore looking after our hearts and minds. As a matter of fact, the long lineages of Traditional Kung Fu masters were aware of the importance of both body and mind, that is why they brought up the philosophy of "Chan Wu" which means "Kung Fu & Zen".
Price:

1 Person:$859

Destination:

Duration:

7 Days

Tour Type:
Day 1
beijing
Arrival, Meet and Greet at a tea ceremony
Welcome dinner
Orientation and introduction to the program
Pre-meditation: Settle down body, breathing and mind
Meals:Breakfast,Lunch,Dinner
Accommodation:
Day 2
Consciously guided breathing 1
Shaolin Internal cultivation & Stance 1
Classics -The Teaching of Great Learning (DaXue)
Internal cultivation Calligraphy 1 Stretching & basic step work1
Vipassana meditation
Meals:Breakfast,Lunch,Dinner
Accommodation:
Day 3
Consciously guided breathing 2
Shaolin Internal cultivation & Stance 2
Classics – How to cultivate Middle Qi, The Teaching of Doctrine of
the Mean (ZhongYong )
Internal cultivation Calligraphy2
Stretching & basic step work 2
Vipassana Meditation & wholesome living
Meals:Breakfast,Lunch,Dinner
Accommodation:
Day 4
Guided breathing & Internal cultivation 1
Step workwith body movements 1
Classics–The three treasures of a Wholesome Life Teaching of LaoZi
Great wall Kung Fu Training
MoZhao Zen meditation &staying clam with noise
Meals:Breakfast,Lunch,Dinner
Accommodation:
Price Inclusions and Exclusions
Price Inclusions:
1.Training by Kung Fu masters
2.All seminars
3.Calligraphy class
4.Meditation
5.Chinese philosophy class
6.Tailored guidance
7.Use of training, calligraphy and meditation equipment
8.Accommodation(2 person shared room )
9.Meals (3 vegetarian meals per day)
10.Tailored Training suit and shoes
11.Transport from / to Nanshao subway station
12.Free time to relax and explore the area
Price Exclusions:
1.The transportation to Beijing (pick up service from airport will be provided on request, with extra cost of 200 RMB)
2.Personal toiletry items as: towel, toopaste & toothbrush etc.
Contact Me
Please fill in the form below.We will reply you within 1 working day!Your privacy is highly valued with Chinawanderer!You are always welcome to visit our office.view maps or view some office photos.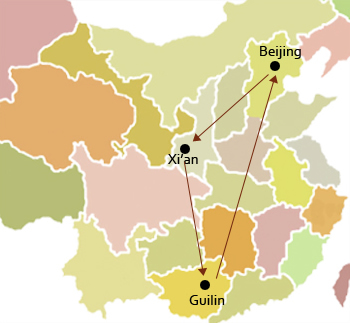 Mobile Concierge
We hold your hands on your whole trip.
CW offer Mobile Concierge service package, in order to help you enjoy your trip with no barrier on language,geography...You can query us any question and ask for any advice,all the way through the journey from registration to the end.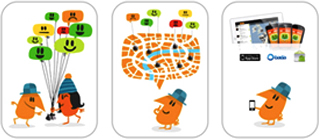 Travel Information and Tips